Iran 12/29/04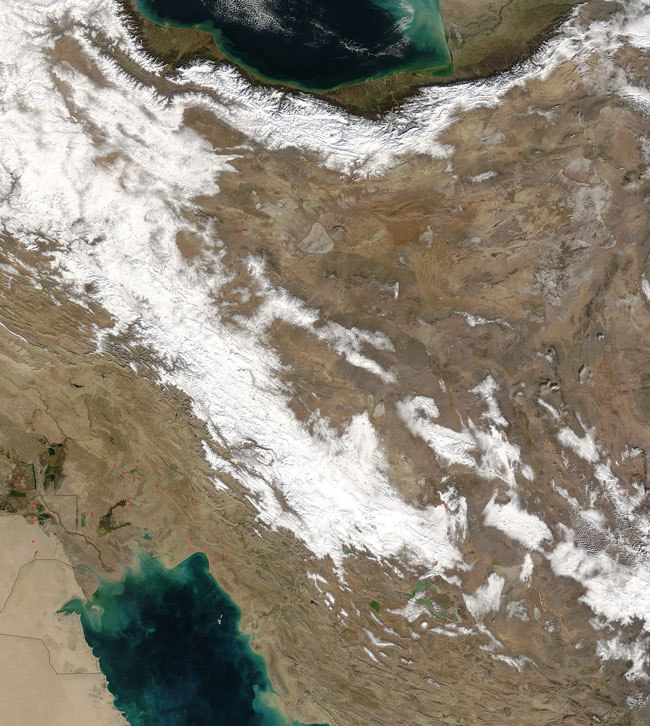 MODIS true color image (bands 1, 4, 3) of Iran, 29 December 2004.
In late December 2004, winter storms brought waves of cold weather and snow to the mountains of Iran, as shown in this true-color Terra MODIS image from December 29. The snow marches across the country's two major mountain ranges: the Reshteh-ye Kuhha-ye Alborz to the north, and the Kuhha-ye Zagros running from the northwest to the southeast along the length of western Iran. Iran's capital, Teheran, sits at the top center of the image along the southern foothills of the Reshteh-ye Kuhha-ye Alborz mountains, less than 75 km from the Caspian Sea. At the bottom of the image is the northern end of the Persian Gulf. Scattered red dots in southern Iraq and Iran mark fires. While some are likely to be agricultural in nature, others may be oil-related (though without ground-based observation, it's almost impossible to differentiate the two in this image).
Text and image courtesy of NASA's MODIS Land Rapid Response Team.