Alaska 11/07/01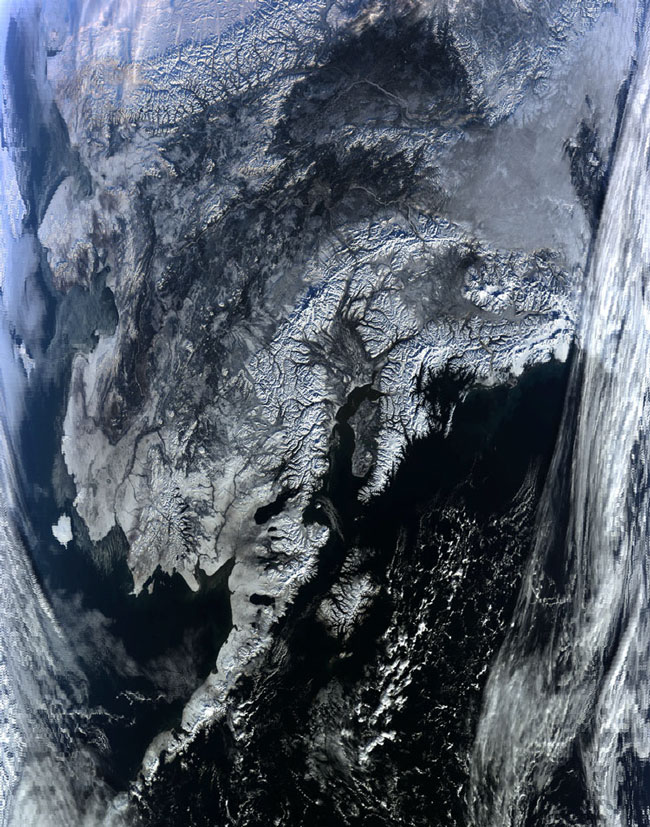 MODIS bands 1,4,3 RGB true color image of Alaska on the 7th of November 2001.
In this spectacular MODIS image from November 7, 2001, the skies are clear over Alaska, revealing winter's advance. Perhaps the most interesting feature of the image is in its center; in blue against the rugged white backdrop of the Alaska Range, Denali, or Mt. McKinley, casts its massive shadow in the afternoon sunlight. At 20,322 ft (6,194m), Denali is the highest point in North America.
Text courtesy of NASA's MODIS instrument website.