Colorado 09/20/02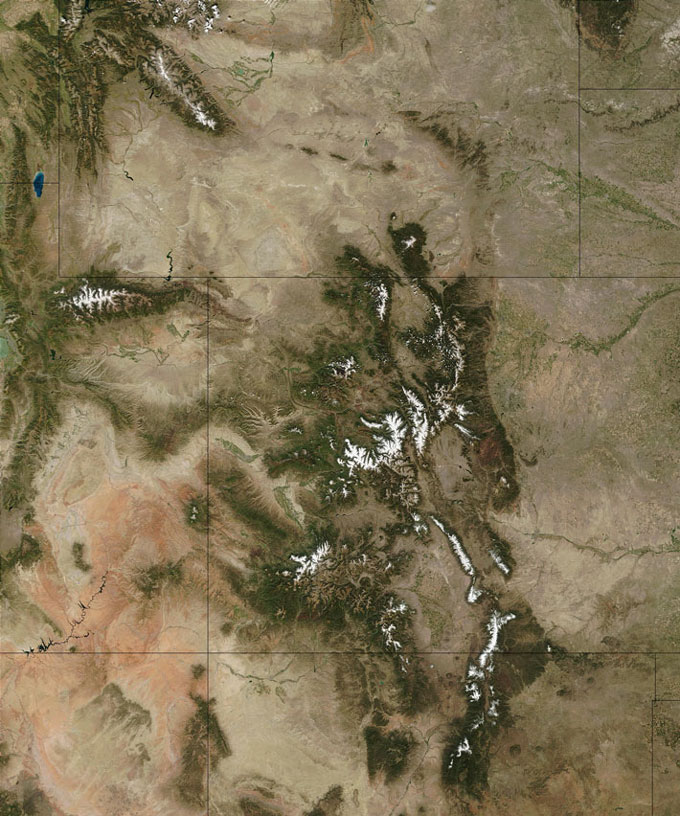 MODIS bands 1,4,3 RGB true color image of Midwest U.S. on the 20th of September 2002.
This true-color Terra MODIS image of Colorado's first snows remind us that warm weather will not last forever. Acquired September 20, 2002, snows dust the highest peaks of the Rocky Mountains in Idaho (top left), Wyoming (top middle), Utah (middle left), Colorado (center), and New Mexico (bottom middle).
Green vegetation still covers much of the mountain slopes in marked contrast to the surrounding plains where autumn is beginning to take hold. The Autumnal equinox occurred September 23, 2002, in the Northern Hemisphere, just three days after this image was taken. Meanwhile, south of the equator, spring has officially begun.
Image and text courtesy of NASA's MODIS Land Rapid Response Team.