Russia 09/13/03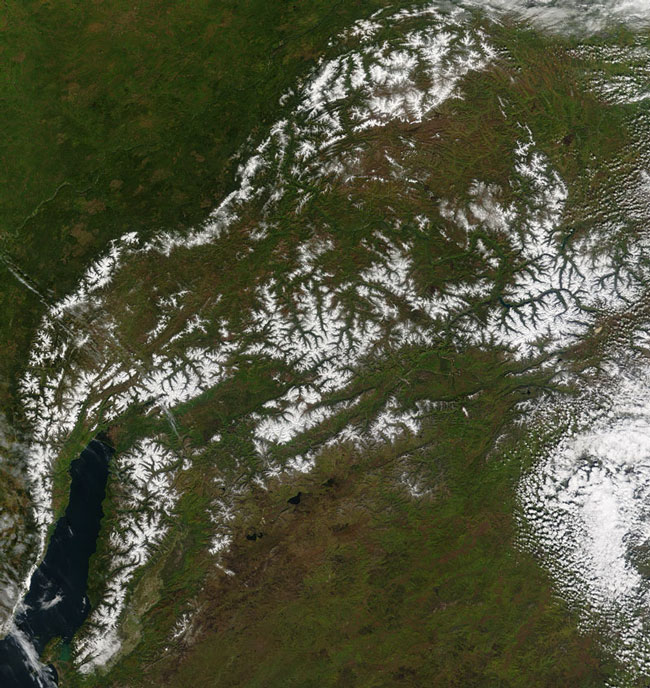 MODIS true color image of Russia on the 13th of September 2003.
The first snows have fallen on the Khrebet Mountains around Lake Baikal in eastern Russia, shown here in this true-color Terra MODIS image from September 13, 2003. These snows remind us that winter will not be long in arriving to the Northern Hemisphere.
Lake Baikal itself is a slender stripe of dark blue against the otherwise green landscape. Baikail is the deepest lake in the world at 1,742 meters (5,714 feet), and is home to the world's only species of freshwater seal. The lake's waters are known to be crystal-clear, though increasing local industrialization threatens the lake with pollution.
Image and text courtesy of NASA's MODIS Land Rapid Response Team.