Eastern Coast of Greenland 08/02/03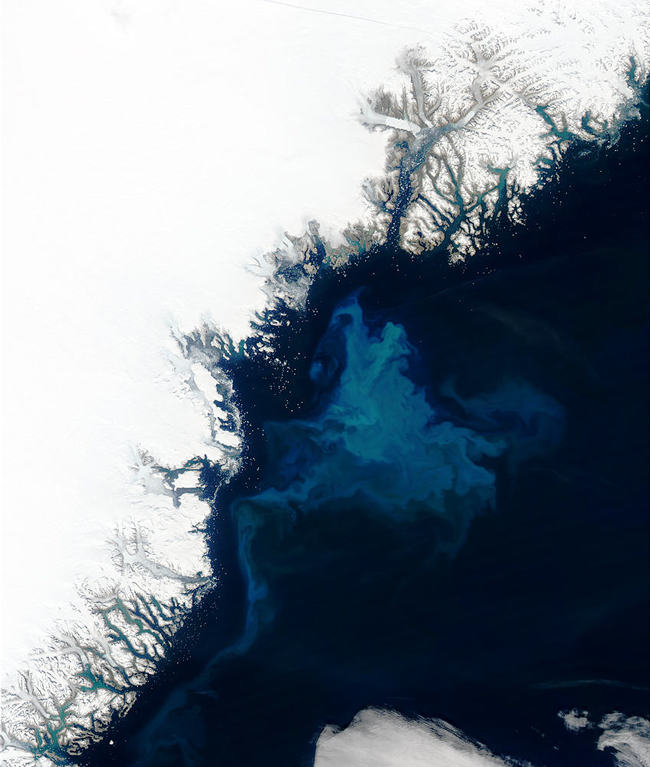 MODIS true color image of Greenland on the 2nd of August 2003.
Floating off of Greenland's eastern coast, clouds of phytoplankton thrive in the cold, nutrient-rich waters. Phytoplankton are microscopic marine organisms that use chlorophyll, like their land-based plant relatives, to harness sunlight in the energy-producing efforts, a process called photosynthesis. This true-color Aqua MODIS image was acquired on August 2, 2003.
Image and text courtesy of NASA's MODIS Land Rapid Response Team.