Southern Africa 06/09/04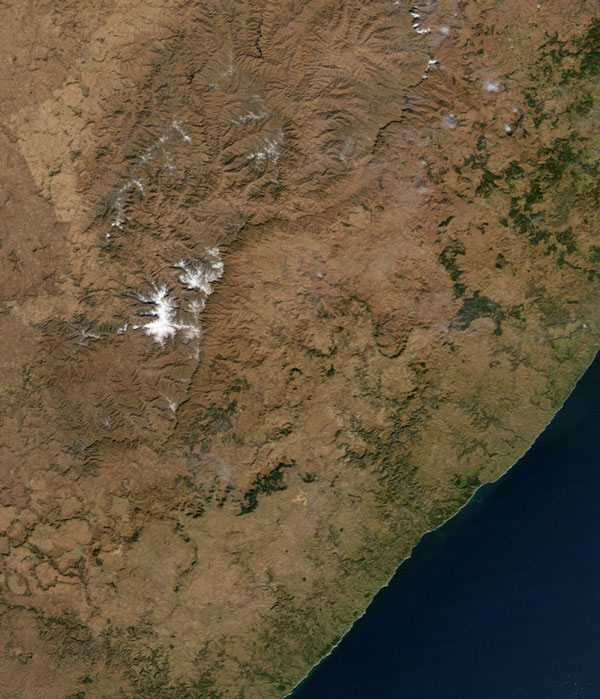 MODIS true color image of Southern Africa, 9th June 2004.
The first snow of the winter fell on the Drakensberg highlands of South Africa and Lesotho on June 8, 2004. The Aqua satellite captured this image of the snow in the peaks of the mountains on June 9. Snow is normal in the highlands this time of year as the Southern Hemisphere enters its winter months. The high-resolution image provided above is at MODIS' maximum resolution of 250 meters per pixel.
Text and image courtesy of NASA's MODIS Land Rapid Response Team and Earth Observatory.