British Columbia 06/03/04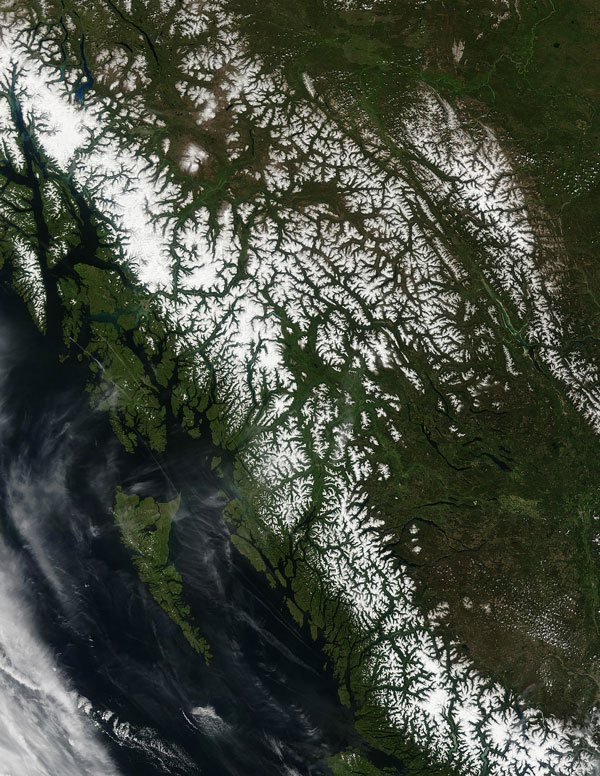 MODIS true color image of British Columbia, 3rd June 2004.
In the inky Pacific waters west of the Coastal Mountains of Canada's British Columbia, the Queen Charlotte islands glow like green shards of glass separated from a fractured coastline. The islands are unique in that they escaped glaciation during the last major ice age, which makes them a biologically unique area. They are sometimes referred to as "The Galapagos of the North" because of their astounding biological diversity.
Separating the northern part of the island from the Prince of Wales islands is the Dixon Entrance. The eastern face of the island looks out over the Hecate Strait, while the southern tip stabs out into the Queen Charlotte Sound. This true-color Terra MODIS image was acquired on June 3, 2004.
Text and image courtesy of NASA's MODIS Land Rapid Response Team and Earth Observatory.