Kamchatka Peninsula 05/28/06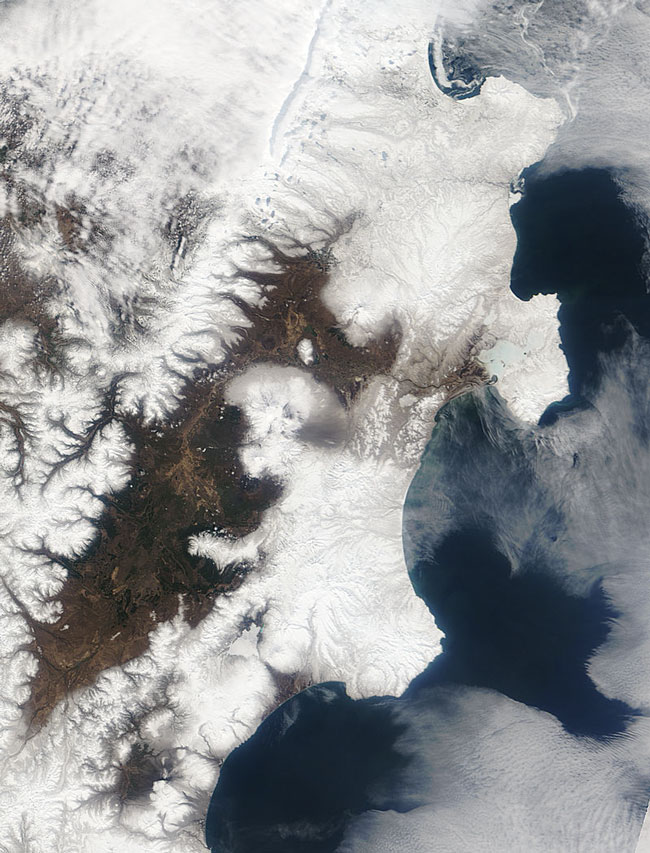 MODIS true color image (bands 1, 4, 3) of the Kamchatka Peninsula on the 28th of May 2006.
The Kamchatka Peninsula, comparable in size to Japan, is part of the Russian Far East. It's part of the Great Pacific "Ring of Fire" and has over 160 volcanos, 29 of them active. In the center of Kamchatka is Eurasia's only Geyser Valley, with more than 150 thermal springs.
This image, acquired by the MODIS on the Terra satellite on May 28, 2006, shows how mountainous and snowy Kamchatka is. Though only sparsely populated, there is a great deal of wildlife on and around the peninsula, including brown bears, eagles, blue whales, and salmon.
Text and image courtesy of NASA's MODIS Land Rapid Response Team.