Alaskan Peninsula and Aleutian Islands 05/25/06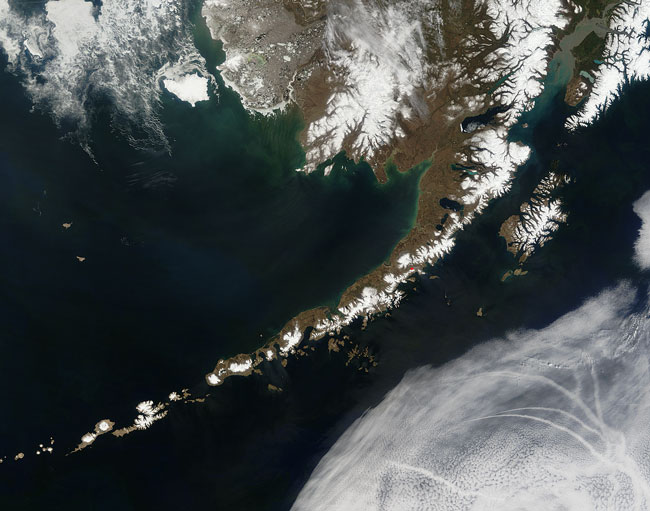 MODIS true color image (bands 1, 4, 3) of the Alaskan Peninsula and Aleutian Islands on the 25th of May 2006.
The Aleutian Islands and the Alaskan peninsula are shown in this image acquired by MODIS on the Terra satellite, on May 25th, 2006. The Aleutians are a chain of more than 300 small volcanic islands forming an island arc in the Northern Pacific Ocean. They extend about 1,200 miles westward from the Alaskan Peninsula. Nearly all of the islands are part of Alaska, but at the extreme western end of the archipelago are the small, geologically-related, but remote Komandorski Islands, which are considered part of Russia.
The Aleutian islands, with 57 volcanoes among them, are in the northern part of the Pacific Ring of Fire. Also visible in the image is a fire, marked by the red dot.
Text and image courtesy of NASA's MODIS Land Rapid Response Team.