Mesopotamia 04/11/02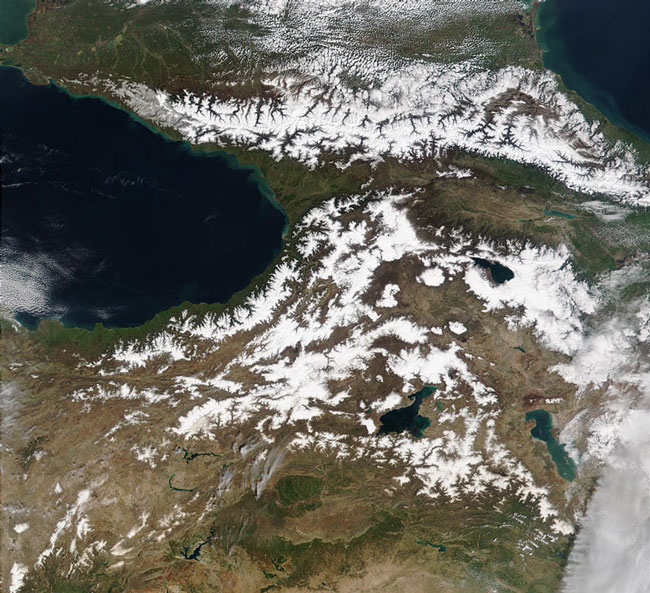 MODIS bands 1,4,3 RGB true color image of Mesopotamia on the 11th of April 2002.
This beautiful image of the Mesopotamia area, includes the Black Sea (to the left), the Caspian Sea (to the right), and the Caucasus Mountain range. Parts of Russia, Georgia, Azerbaijan and Turkey are displayed in this image.
Image courtesy of NASA's MODIS Land Rapid Response Team.