North American Great Lakes 04/08/03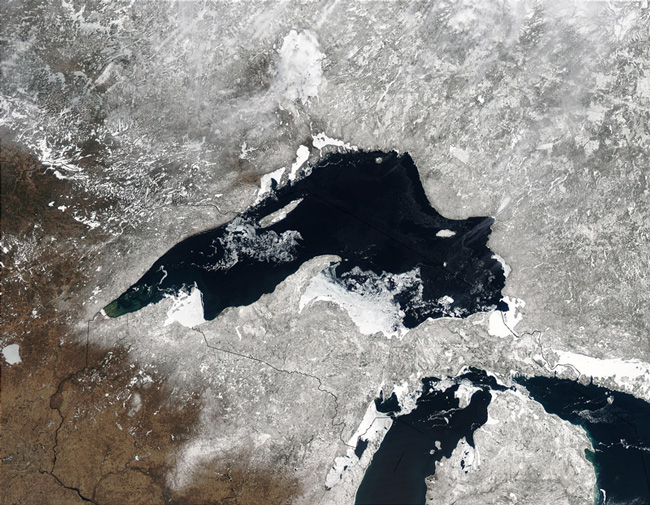 MODIS true color image of the North American Great Lakes on the 8th of April 2003.
Ice Covers the North American Great Lakes
This past winter's unusually thick and widespread ice in Lake Superior has retreated with the arrival of spring. This Moderate Resolution Imaging Spectroradiometer (MODIS) image from the Aqua satellite on April 8, 2003, shows ice relegated to inlets and a few places along the shores of Lakes Superior (center), Michigan (south) and Huron (southeast).
Image courtesy of Jeff Schmaltz, MODIS Rapid Response Team
Text courtesy of NASA's Earth Observatory.