New Mexico 03/16/05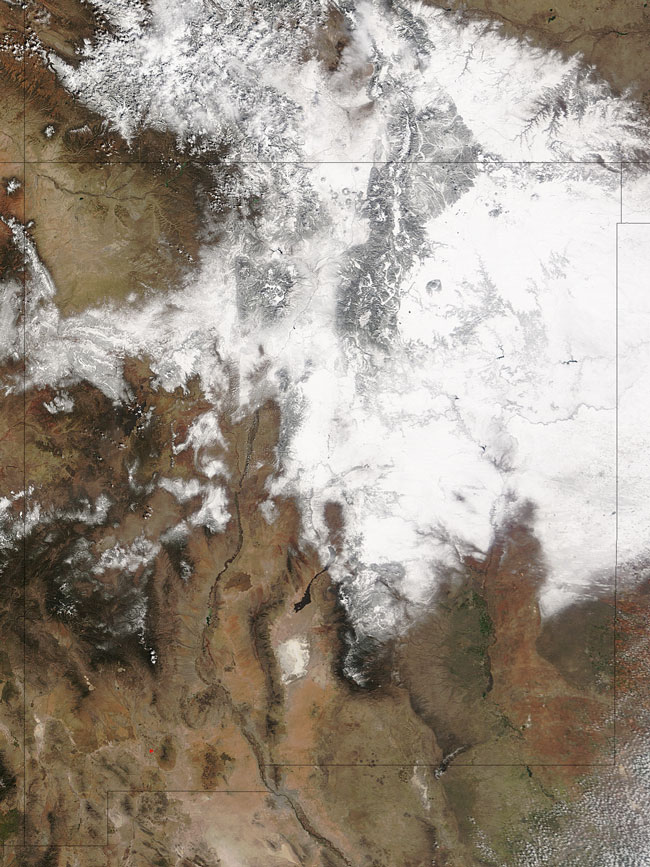 MODIS true color image (bands 1, 4, 3) of New Mexico, US, 16 March 2005.
In the days leading up to the start of spring, New Mexico was slammed with heavy snow. As much as 97 centimeters (38 inches) fell in parts New Mexico on March 15, 2005. The storm shut down schools, offices, and roads across the state. On March 16, the Terra MODIS instrument captured this image of the snow-bound state. As the image shows, the storm also blanketed southern Colorado and the Texas panhandle.
Text and image courtesy of NASA's MODIS Land Rapid Response Team.