Northern Europe 03/13/06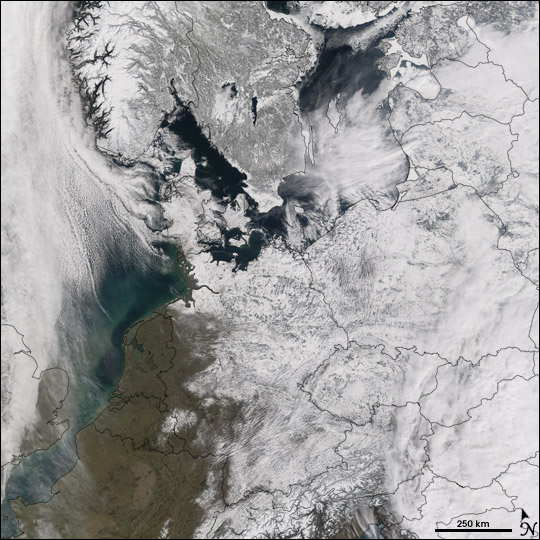 Most of Europe east of Germany and Denmark was blanketed with late winter snow when the Moderate Resolution Imaging Spectroradiometer (MODIS) on NASA's Terra satellite captured this image on March 13, 2006. Heavy snow crippled Europe, particularly Germany, France, Italy, and Switzerland, on March 5, and much of that snow remained when the clouds cleared on March 13. Clouds still obscure the view along the right side of the image, though Germany, Denmark, and Scandinavia are largely clear.
Text and image courtesy of NASA's Earth Observatory.