Northeastern US 02/06/05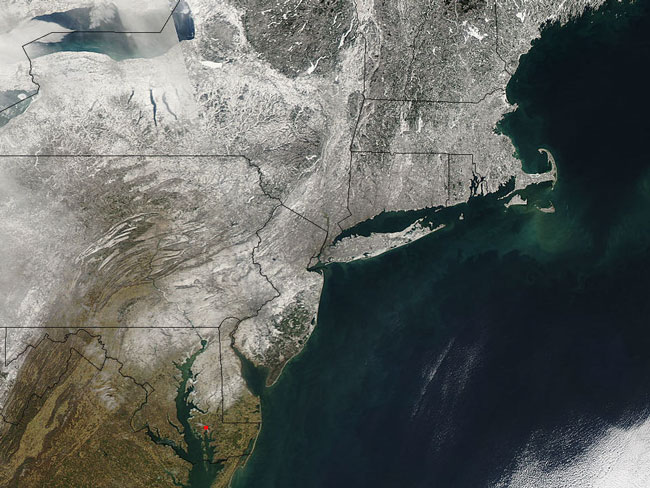 MODIS true color image (bands 1, 4, 3) of the Northeastern US, 6 February 2005.
Clear skies on February 6, 2005, show bright snow creating a black and white landscape over the United States Northeast. Over New England, snow lingers from a late January blizzard that dumped record amounts of snow on Massachusetts - as much as 22.5 inches of snow on Boston, and 38 inches on Salem and Plymouth. Warmer weather over the two weeks since the storm have helped melt off some of the snow, but bare ground is still not visible until the northern end of the Appalachian mountains rise in central Pennsylvania. At the bottom end of the image, in southeastern Maryland, a lone red dot marks where MODIS detected a fire near Chesapeake Bay. In the waters of the Atlantic Ocean, murky blue clouds of sediment swirl and churn off the New England coast.
Text and image courtesy of NASA's MODIS Land Rapid Response Team.