Central Asia 01/06/06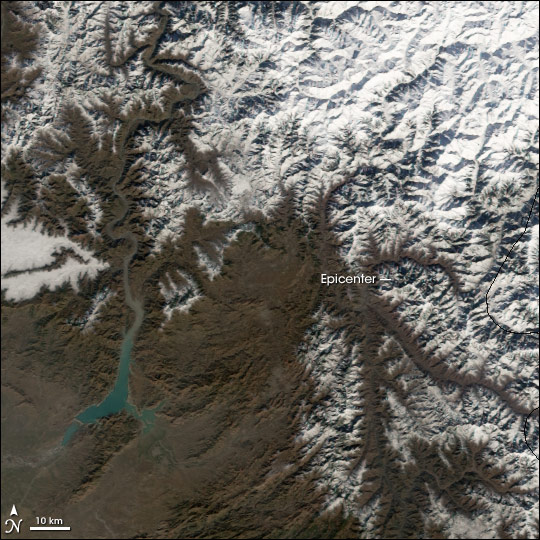 On October 8, 2005, a large earthquake shook the mountainous Kashmir region near the border of Pakistan and India. Tens of thousands of people died, and many more were isolated in the mountains by damage to roads and bridges as well as by landslides. Heavy winter snowfall poses an additional threat to millions of survivors made homeless by the quake.
In the first week of January 2006, a new snow storm blanketed the mountains of Pakistan, including the region around the epicenter of the quake. This image from the MODIS on NASA's Aqua satellite shows snow highlighting the ridges and ravines in the mountains northeast of the city of Islamabad on January 6. According to news reports on the BBC Website, the snow is hampering aid efforts to some areas, and avalanches triggered by earthquake aftershocks continue to threaten people in some mountainous areas.
Text and image courtesy of NASA's Earth Observatory.